Italian Design Inspiration
Are you inspired when you travel?
Traveling has always felt like design research for me… Crystal blue waters, ancient architecture and cultural experience are HUGE on my inspiration list.
That's why I feel pretty blessed that I've been able to travel to Italy twice in the past two years!
There is something about Italy that has got me hooked. So much passion, art and history in just one place. Oh, and don't get me started about the food!
When I travel, I'm always on a mission to collect beautiful jewelry, which I did on my trip in September 2014. My nieces are named after the Tuscan cities, Siena and Lucca, so it seemed serendipitous that I found one treasure in each of these cities.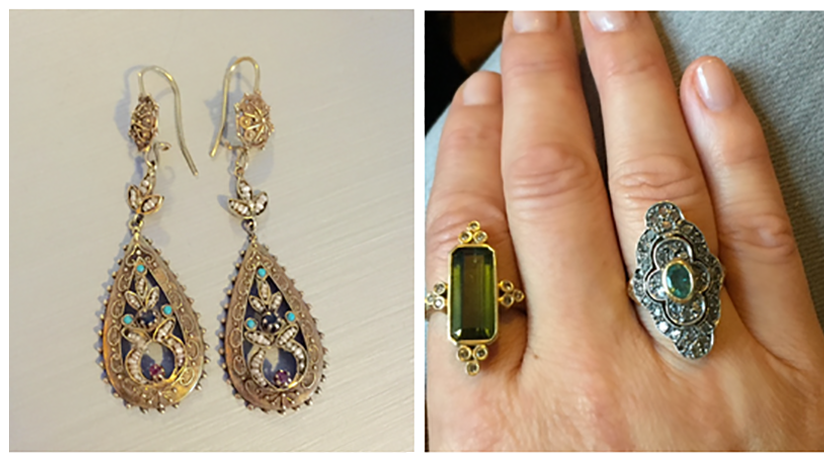 Good fortune brought me back this past August. Color and light were definitely the theme of my trip, with Positano and Capri saturated with both. Their crystal blue waters and bright sunlight was captured in this opal and turquoise stack set.
Even though the opal pictured is blue, it's considered a black opal. It stacks perfectly with the gorgeous turquoise and is highlighted by the sparkle of diamonds!
If you haven't noticed, I REALLY love designing jewelry commissions, and these trips were stellar design inspiration for me. Italy was the perfect blend of relaxation, culture, amazing food and passion.
I'm looking for an excuse to go back next year… the mind is reeling!
If you are as inspired as I am, let's get the design process started. Go here to learn more!